Managing a business can be an exciting adventure loaded with chances and difficulties. It's simple to become lost in the commotion of scheduling, resource management, and communication during the hustle. But don't worry! We have a game-changing solution that is specifically designed for small businesses looking to reach their highest levels of productivity and efficiency. The ultimate organisational tool that will transform the way you operate your business is here: Google Calendar 2023.
Are you sick of overlapping calendars, missed appointments, and haphazard meetings? Do you find it difficult to work effectively with clients, partners, and distant teams? Is the distribution of resources becoming a logistical nightmare? Continue reading if you answered "yes" to any of these inquiries. Small business owners, entrepreneurs, and teams looking for success and an advantage over the competition this article is the right stop for you.
Join us as we explore how Google Calendar unlocks efficiency, transforms cooperation, and optimised resource allocation for your small business. Buckle up. We'll go through everything, including its user-friendly design, intelligent reminders, and time zone management. So let's explore Google Calendar 2023's disruptive potential as a project management tool and welcome the future of productive business practices.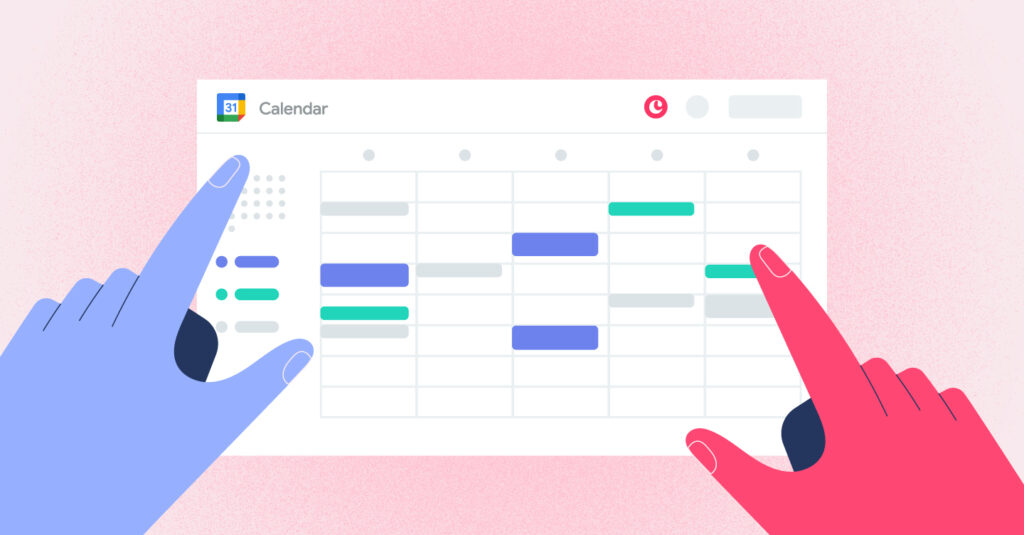 Unlocking Efficiency with Google Calendar 2023
1. Seamless Time Management with Smart Reminders
In the fast-paced business world, missing deadlines and appointments can be costly. Google Calendar comes to the rescue with its smart reminders, ensuring you never miss a beat. Customise reminders to receive timely alerts via email, notifications, or even SMS, keeping you on track and organised throughout the day.
2. Efficient Meeting Planner across Time Zones
Collaborating with teams and clients in different time zones used to be a logistical headache. Not anymore! Google Calendar's intelligent time zone management allows you to schedule meetings at convenient times for all participants. Bid farewell to scheduling conflicts and embrace seamless global collaboration.
3. Simplified Resource Sharing and Permissions
Small businesses often face the challenge of managing shared resources like meeting rooms, equipment, and project files. Google Calendar makes it a breeze by allowing you to share specific calendars with team members and external stakeholders. Set permissions to control access, ensuring smooth resource allocation and preventing any unnecessary hiccups.
4. Integrate with Google Tools for Enhanced Collaboration
Google Calendar seamlessly integrates with other essential tools like Google Drive, Google Meet, and Google Tasks. This integration empowers your team to work collaboratively on documents, hold virtual meetings, and manage tasks within the same ecosystem. Say goodbye to switching between apps and hello to increased productivity.
5. Real-Time Notifications and Alerts
Stay in the loop with real-time notifications and alerts from Google Calendar. Whether it's an upcoming meeting, a project milestone, or a deadline reminder, these notifications keep you informed and on top of your game.
6. Empowering Mobile and Desktop Experience
Efficiency knows no boundaries! Google Calendar offers a consistent and user-friendly experience across mobile and desktop devices. Manage your schedule on the go or at your desk, ensuring flexibility and adaptability in your fast-paced small business environment.
7. Time-Saving Video Calls Integration
Need to hold a video call with your team or clients? No problem! Google Calendar's easy integration with Google Meet allows you to schedule and join video conferences directly from your calendar. Boost communication and collaboration with face-to-face interactions, no matter where your team is located.
8. Enhanced Task Management with Google Tasks
Keep your to-do list in check with Google Tasks, an integrated task management feature within Google Calendar. Create and organise tasks, set due dates, and track progress effortlessly. Say hello to enhanced productivity and goodbye to missed deadlines.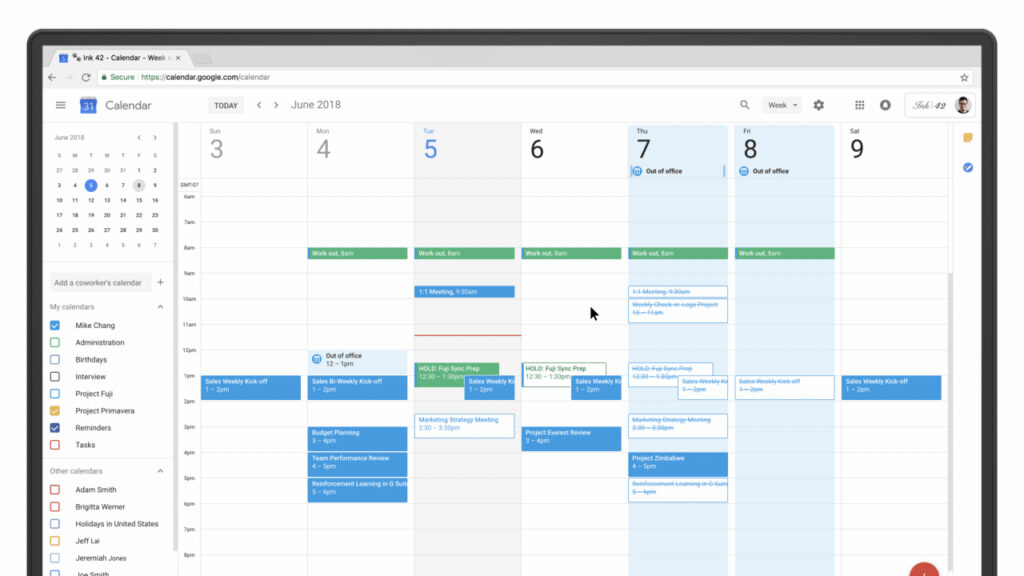 Conclusion: Embrace Efficiency with Google Calendar
To sum up, Google Calendar is the ideal ally for small businesses trying to maximise productivity and optimise their processes. This dynamic application offers a range of features designed to maximise productivity and empower the expansion of your organisation, from time management to collaboration and resource allocation.
So, don't wait any longer! Embrace the power of Google Calendar and take your small business to new heights in 2023.
Also, if you are struggling to find good content ideas, click here to get your hands on a few free keyword research tools so as to come across the keywords trending and know more about digital marketing goals to know what your digital marketing goals can be and how to achieve them.
Frequently Asked Questions
What is Google Calendar, and how does it work for small businesses?
Google Calendar is a powerful online scheduling tool that allows you to create, manage, and share events effortlessly. Small businesses can leverage its intuitive features to streamline their scheduling, collaborate with teams, and improve resource allocation, leading to enhanced productivity and growth.
How can Google Calendar optimise resource allocation?
By providing a seamless system for scheduling employee shifts, booking shared resources, and tracking project timelines, Google Calendar ensures efficient resource allocation. This minimises wastage, maximises productivity, and ultimately contributes to your business's profitability.
Can Google Calendar enhance collaboration with remote teams and clients?
Absolutely! Google Calendar's collaborative features enable you to share events, set permissions, and integrate with other Google tools like Google Drive and Google Meet. This fosters real-time communication and efficient decision-making, regardless of geographic locations.
What makes Google Calendar stand out in 2023?
Google constantly updates its Calendar app to cater to users' evolving needs. In 2023, expect enhanced functionalities, improved user experience, and cutting-edge integrations that will further boost your small business's efficiency.
How to add a flight to Google Calendar?
To add a flight to your Google Calendar, create an event with relevant flight details.
Click on the "+Create" button, in the event details enter the flight's details.
Optionally you can add a reminder for the flight as well.
Click on "Save" on the checkmark icon to add flight to your calendar.
6. How to add an email account to Google Calendar?
Google calendar can sync events from your google account, even those sent via emails. Given below are the steps:
On your Google Calendar account, you will see "Other Calendars", press the "+" icon next to it.
Select "from URL", go to your email account and copy the iCal URL.
Now go back to google Calendar and paste the iCal URL into the provided field.
Click "Add Calendar".
7. How to add a holiday calendar to your Google Calendar?
Steps to add holiday calendar as per your region to your Google Calendar:
Go to google Calendar and on the left side, find "Other Calendars", click on the "+" icon.
Select "Browse calendars of interest", and select the holiday calendar you wish to add.
You can repeat this step for displaying multiple holiday calendars of different regions.