In today's digital age, businesses have access to an unprecedented amount of data. This data holds valuable insights into customer behaviour, preferences, and trends. By harnessing the power of analytics, businesses can unlock these insights and make data-backed decisions that drive success. One such powerful analytics tool is Google Analytics 4 (GA4).
GA4 is the latest iteration of Google's analytics platform, offering enhanced features and capabilities to empower businesses with valuable customer insights. In this article, we will delve into the key features and benefits of Google Analytics 4, highlighting its enhanced data tracking, customisation options, and AI-driven insights. As we navigate through the transition from Universal Analytics to Google Analytics 4, it is crucial to understand the necessity of embracing this new iteration.
Features of GA4 to Enhance Business Growth:
1. Enhanced Customer Insights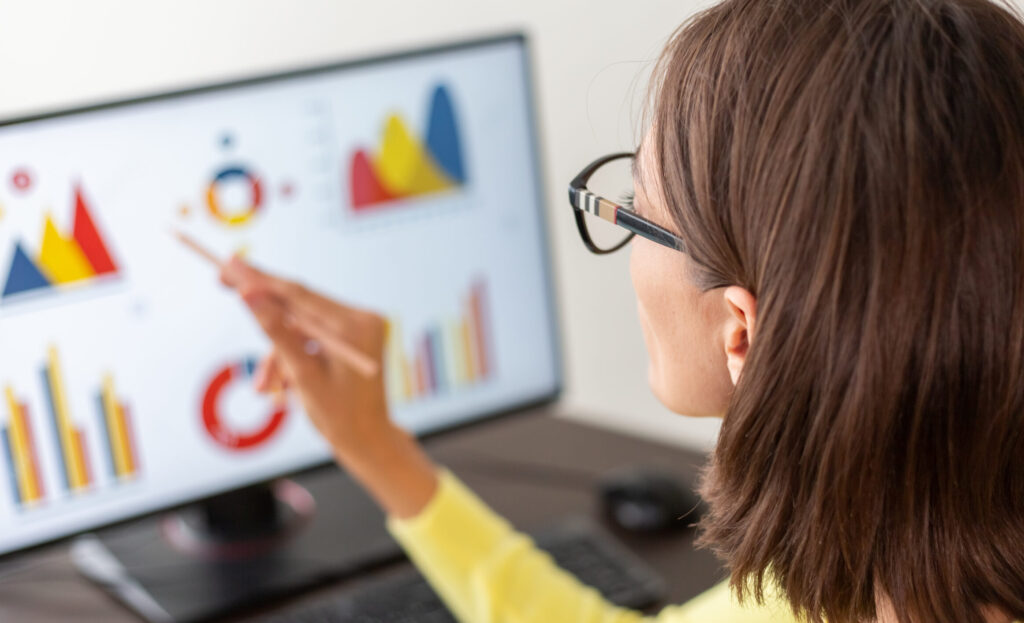 GA4 offers advanced capabilities for understanding your customers with the help of AI and Machine Learning. It allows you to gather and analyse crucial data related to customer demographics, behaviour, website traffic, and more. With GA4, you can gain a deeper understanding of your audience, their preferences, and their interactions with your website or app. This empowers you to make data-backed decisions that propel your business forward. Know about your customers more and reach them by following the 9 Laws for Social Media Marketing Success.
2. Event-Based Data Collection
One of the key features of GA4 is its event-based data collection. Unlike its predecessor, Universal Analytics, GA4 collects event-based data from websites and apps, providing a clearer picture of the customer journey.
This means that you can track and measure user interactions across various touch-points, gaining a holistic view of how customers engage with your business. By understanding these interactions, you can optimise your marketing efforts and improve the overall customer experience.
3. New and Customisable Dashboards
Google Analytics 4 introduces a redesigned dashboard that offers a more streamlined experience.The navigation bar includes options for home, reports, explore, advertising, configure, and library, making it easier to navigate and access the desired features.
GA4 allows you to create customisable dashboards tailored to your specific business needs. You can choose the metrics and dimensions that matter most to your business and arrange them in a way that provides a clear and concise overview of your performance. This empowers you to monitor key metrics in real-time and make informed decisions based on up-to-date data.
4. Machine Learning Capabilities
Another powerful aspect of GA4 is its machine learning capabilities. GA4 utilises advanced machine learning algorithms to provide insights and predictions about customer behaviour. This can help you identify patterns, trends, and opportunities that may not be immediately apparent.
By leveraging these insights, you can optimise your marketing strategies, personalise customer experiences, and drive better business outcomes. Also, as a business, it is important to understand the need to know about Search Engine Optimisation.
5. Cross-Platform Tracking
In today's multi-device world, customers interact with businesses across various platforms and devices. GA4 enables cross-platform tracking, one of its most standout features, allowing you to understand how customers move between different devices and channels.
This holistic view of customer interactions enables you to deliver a seamless and personalised experience across touch-points, ultimately driving customer satisfaction and loyalty by understanding the customer behaviour and coming with tailor made strategies.
6. Data Privacy and Compliance
With increasing concerns about data privacy and compliance, GA4 takes steps to address these issues. It provides enhanced data controls and privacy features to ensure that businesses can collect and analyse data in a responsible and compliant manner. So customer information will be delivered to businesses easily and also their privacy will be maintained.
With privacy-first tracking, cross-channel data measurement, and compliance with privacy laws like GDPR and CCPA, Google Analytics 4 ensures that you can gather meaningful data while respecting user privacy. By prioritising data privacy, GA4 helps build trust with your customers and demonstrates your commitment to protecting their information.
7. Embracing the Transition and Maximising Potential:
Transitioning to Google Analytics 4 is not only necessary but also beneficial for your analytics efforts. With the sunset of Universal Analytics, it is crucial to embrace the advanced features and capabilities offered by Google Analytics 4.
By following the provided steps for setup and familiarising yourself with the new interface, you can navigate the platform effectively and unlock valuable insights about your audience. Additionally, resources like webinars and courses can provide further guidance on making the switch and maximising the potential of Google Analytics 4.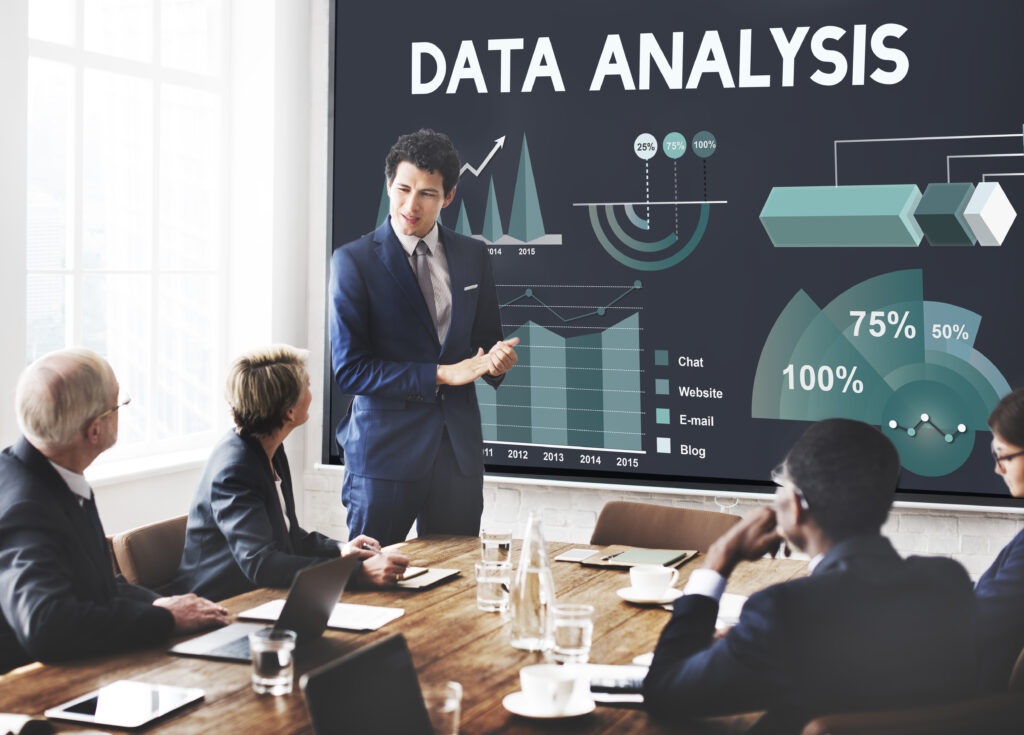 Conclusion
In conclusion, Google Analytics 4 is a powerful tool that empowers businesses with valuable customer insights. By leveraging its enhanced capabilities, businesses can gain a deeper understanding of their audience, optimise their marketing efforts, and make data-backed decisions that drive success.
Whether you are a small business or a large enterprise, GA4 can provide the tools and insights you need to stay ahead in today's competitive landscape. So, embrace the power of GA4 and unlock the full potential of your business.
Frequently Asked Questions
1. What is Google Analytics?
Google Analytics 4 (GA4) is the latest version of Google's web analytics tool. It provides in-depth insights into website and app performance, user behavior, and audience engagement. GA4 uses advanced machine learning to offer a more holistic view of user interactions across different platforms, enabling businesses to make data-driven decisions for better marketing and user experiences.
2. Is Google Analytics 4 free of cost?
There is a free or standard version of Google Analytics 4 which offers self-support service options for the users.
3. When does Google Analytics 4 start?
Users can use Google Analytics 4 from 1 July 2023. Universal Analytics will no longer be in a position to hold new data.
4. Where to find Google Analytics 4 measurement ID?
Steps to find Google Analytics 4 Measurement ID:
First login to your GA4 account, and click on "Admin" on the bottom left.
Next, under "Property" click on "Web Streams".
Click on "Web".
Click on your web data stream name.
Your measurement ID is in the top right.
5. What is the difference between Universal Analytics and Google Analytics 4?
The differences between Universal Analytics and GA4 are:
In UA, there were two user metrics namely: Total Users and New Users, while in GA4 there are three user metrics: Total Users, Active Users, and New Users.
Unlike GA4, which aggregates both online and app data on a single property, UA used to measure screen views in distinct mobile-specific properties.
6. How to use GA4 with Google Tag Manager?
You must build a Google Analytics: GA4 Event tag and then create a trigger that details the time frame for sending the event in order to set up an event using Google Tag Manager.
Users can set-up and manage GA4 events using Google Tag Manager at one place. Users need two tags that would work together:
Google Analytics: GA4 Configuration -> ensures data flows from your website to GA
Google Analytics: GA4 Events -> helps you set-up events on your website without writing code.
7. How does Google Analytics 4 collect data?
In order to identify the data collection between different users and their sessions on your website, Google Analytics 4 stores their client information in a first-party cookie. Analytics computes user metrics and uses the ID to recognise unique install of your software.
8. Why should I switch to Google Analytics 4?
Due to the new feature in GA4 known as "Event-Based Tracking", you can track user interactions/ events as they occur rather than collecting data via tags placed on each website page, which UA used to do. With advanced features, UA would be obsolete.
9. What are the cons of GA4?
Due to being advanced then UA, GA4 has a different way of handling data. It works on "Event-Based Tracking", rather than just focusing on sessions and page views.
Also, you can't compare the old data with the new metrics in GA4 because you haven't used them before. The default reports available in UA would no longer be available in GA4, neither are special annotations present in GA4 which were earlier present in UA. .
10. Will GA4 replace Universal Analytics?
The 360 Universal Analytics properties with a current 360 Google Analytic 4 will receive a one-time processing extension ending on July 1, 2024.