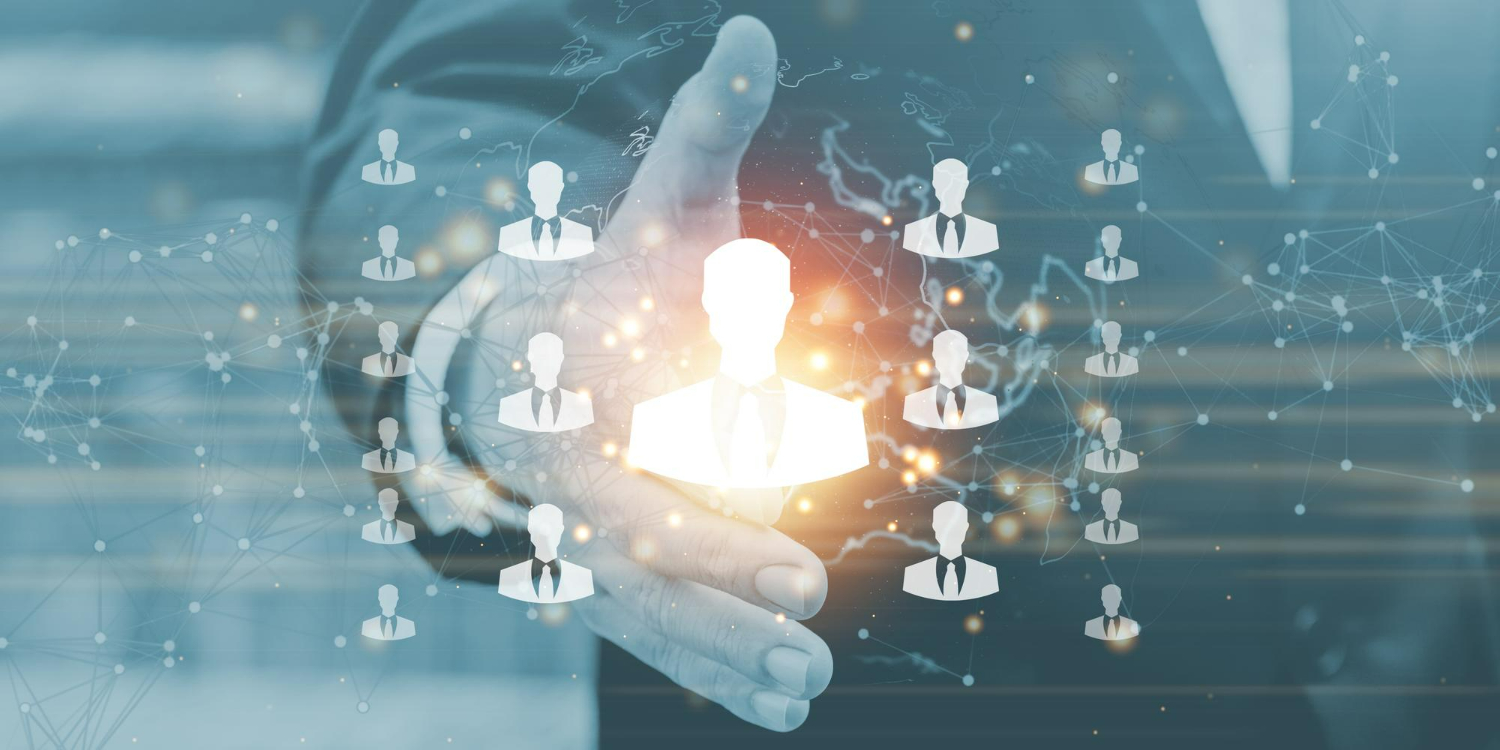 Outsourcing Marketing can become a lifeline for small businesses that get hit the most during a global crisis or an economic downturn. Budgets shrink, consumer behaviour shifts, and the future seems foggy. Marketing, being a vital function for any business, often bears the brunt of most of these challenges.
But what if there was a way to navigate this unclear path without losing your way? What if there is a possibility to keep all your marketing efforts robust while being able to reach your target audience, and even grow your business by keeping costs in check? This article is your compass. It's for entrepreneurs, marketing managers, and anyone else wrestling with the challenge of marketing in a harsh economic climate.
Here, we are going to analyse how outsourced marketing can be viable option for small businesses looking to expand online, even during tough economic circumstances.
Is Outsourced Marketing During Uncertain Times A Financially Responsible Investment?
Absolutely! Outsourcing your marketing efforts can lead to significant financial advantages. It eliminates the overhead expenses associated with an in-house team. No more salaries, benefits, training costs, or office space expenses. Plus, many marketing agencies offer flexible pricing models.
You can choose a deal that fits into your budget and requirements, and make changes as necessary. This flexibility can be a lifesaver during tough times, allowing you to maintain a strong market presence without straining your budget.
The Specific Challenges Of Marketing During Economic Uncertainty
The needs and behaviours of target audience may change
Consumer behaviour can undergo a dramatic shift during an economic slump. What has worked before for them may not work now as spending habits and priorities start to change. In order to help businesses adapt to changes and develop strategies for growth and expansion, a marketing agency will be the best resort, who will have their finger on the pulse of market trends.
Your pool of existing clients may diminish
Keeping hold of customers during tough times can be a big challenge. They would be forced to reduce their spending habits and look for alternatives to work with. To ensure that businesses have a steady flow of revenue, seeking the help of marketing agencies will help any business in the long run.
You may be forced to reckon with budget cuts
Outsourcing is the perfect solution for businesses feeling a pinch from budget cuts. When done correctly, outsourcing allows companies to maintain an effective marketing strategy without sacrificing important resources. With experienced professionals managing their campaigns and delivering results on time, businesses can ensure that their budgets are being utilized efficiently while still reaching desired goals.
Planning For the Future Can Be Challenging
Working with an experienced marketing expert can help you to take advantage of opportunities as they arise and stay ahead of the competition.
In today's volatile business climate, it pays to have a professional on your side helping you navigate this ever-changing landscape. An outsourced marketing agency offers both flexibility and expertise in developing plans that are tailored for success even during difficult times. With the guidance of a knowledgeable marketer, businesses can capitalize on new trends while staying one step ahead of their rivals.
Why Outsourcing Marketing Is A Viable Solution
Allows you to focus on your core Business responsibilities
Outsourcing your marketing provides you with valuable time and resources, freeing up space to focus on the core aspects of running a successful business. With an experienced specialist managing your marketing efforts, you can rest assured that the job is in capable hands – allowing you to thrive in what matters most.
Prevent Budget Cuts From Hurting Your ROI
Outsourcing is an effective way for businesses to maximize their marketing budget and achieve a high ROI. With access to experienced experts offering specialized services at lower costs than hiring in-house personnel, it's easy to see why many companies opt for this approach.
However, there are certain considerations that must be taken into account before making decisions regarding outsourcing – from price comparisons between available providers and evaluating the calibre of service delivery expected.
Evaluate Marketing Strategy And Adapt To Present Situation
An experienced marketing agency will craft bespoke strategies and monitor their performance, constantly adapting to ensure optimal results. With data-driven insights, they can evaluate a business's current situation and design successful plans for the future.
Keep Marketing Resources Off-Site
Outsourcing your marketing can save on overhead costs and provide the same benefits as having a fully staffed team without requiring extra office space or equipment. Additionally, there is potential for decreased costs by accessing expert level specialized marketing services compared to what's available with an internal staff.
Supplement Your Existing Marketing Team
Outsourcing marketing services is an effective means of supplementing in-house efforts, freeing up time and resources to focus on other tasks while providing expertise and new perspectives for specific assignments.
By outsourcing personalised solutions that are tailored around your goals as opposed to committing fulltime personnel, you will benefit from specialist capabilities at better value prices than traditional hiring costs provide.
Stay Up-To-Date On Changing Marketing Trends
Staying ahead of the curve is critical for success in business, and with an experienced marketing agency on your side, you can be confident that your campaigns will reach their intended audiences.
From leveraging digital channels to benefiting from SEO, content marketing, social media marketing, analytics tools, outsourced agencies have proven track records in staying up-to-date on today's hottest trends and ensuring clients get maximum value from their investments.
Scale Your Marketing To Your Current Needs
Outsourcing your marketing operations has become increasingly popular as a business strategy due to its ability to provide flexibility and cost savings through scalability.
By leveraging agility without requiring excessive purchases of equipment or services and utilizing skilled professionals that bring up-to-date knowledge in technology trends, companies are able to optimize their profitability by streamlining processes with outsourced projects.
Give Your Organization More Financial Flexibility
Outsourcing is a great way for businesses to become more efficient while increasing their financial flexibility. It eliminates overhead costs by offering flexible pricing models which can be adjusted according to your budget and needs, allowing you to invest resources where they are most needed without adversely affecting marketing efforts.
This cost-effective strategy has been employed successfully by many organizations over the years, giving them an edge in staying competitive!
A Strategic Approach is Essential To Successfully Navigating Tough Times
For businesses facing tough economic times, outsourcing provides a strategic and cost-effective solution to remain competitive. With an experienced partner on board, you can protect your finances while still achieving marketing objectives without compromising long-term goals in uncertain climates.
By working with experts who understand the current landscape, it's possible to turn adversity into opportunity for future success.
FAQs
1. How much does it cost to outsource marketing?
The cost of outsourcing marketing can vary greatly depending on the services you require and the agency you choose. Some agencies offer packages that include a range of services, while others charge on a per-project basis. It's important to discuss your specific needs and budget with potential agencies to get a clear understanding of the costs involved.
2. What are the benefits of outsourcing marketing?
Outsourcing marketing offers several benefits. It can save you time and money, provide access to specialized expertise, and offer greater flexibility compared to maintaining an in-house team. It also allows you to focus on your core business responsibilities while a team of experts handles your marketing. In addition, an outsourced marketing agency can bring fresh ideas and perspectives, helping you identify new opportunities and optimize your marketing investments.
3. How can I develop entrepreneurial skills for SEO?
Start by educating yourself about digital marketing, data analysis, and content strategy. Look for mentors, be curious, and stay open to learning.
4. When should I outsource marketing?
There's no one-size-fits-all answer to this question, as it depends on your specific circumstances and needs. However, some signs that you might benefit from outsourcing marketing include: if you're struggling to keep up with the latest marketing trends and technologies, if your marketing efforts are not delivering the results you want, if you're spending too much time on marketing at the expense of other business responsibilities, or if you need to scale your marketing efforts quickly to respond to changing market conditions.